04 Jun

Scandinavian Design for Dummies … Sweden

The Ekstrem chair is an item we recently acquired.
The minimalistic and functional design of this chair got me interested in Scandinavian furniture.

Nordic furniture placed in an non distractive environment emphasises its beauty evenmore.
The light and airy character comes truly to life.

Think about the effort and study that goes into a single piece of furniture.
This furniture is not made to make money, or at least not only to make money but with a desire to create and solve a problem.

Creating a list of the greatest designers helps me to identify, discover and adore their designs.
This list will be by country and it will include the most well known pieces of furniture.

Sweden is the first country I want to begin with. After Denmark the biggest producer of some great talents.

Swedish design is more functional and minimalistic.
The colours are light and airy, mainly white and light pastels.

Lets look at some of their most well known designers.
Swedish furniture designers
Artur Lindqvist (1897–1983)
He followed the footsteps of his father who was a blacksmith.
As a blacksmith his ideas were behind traditional forging. Out of his interest for design and functionality  the A2 garden chair was born. He created the chair for the Stockhom 1930 exhibition where swedish artists, craftsmen and companies showed their latest products. Although minor changes have been made this chair is still in production today.
Bruno Mathsson (1907–1988)
An architect and furniture designer who is know for his functionalism, modernism, as well as old Swedish crafts tradition.
As the son of a master cabinet maker he followed in his fathers footsteps.
His first chair, the Grashopper was created in 1931 and was bought by Värnamo Hospital for their reception.
At the Paris world fair in 1937 he got his international breakthrough. At the opening of MOMA in New York in 1939 is work was displayed.
Below a selection of his furniture.
Grasshopper
Mimat
Pernilla
Gillis Lundgren (1929–2016)
Furniture designer with IKEA. Responsible for the iconic Billy bookcase.
He started working for IKEA in 1953 and designed a stunning 200 pieces of furniture for IKEA
The first design for the Billy Bookcase he created on a napkin and since then more than 41 million pieces were sold.
The design of the Billy from Lundgren has never changed. The only thing that changed over time is that the current Billy's weight is 30 percent lighter than the original. This is due to IKEA's constant urge to make their products cheaper and lighter.
Nisse Strinning (1917–2006) and Kajsa Strinning (1922–2017)
Nisse Strinning and Kajsa Strinning designed a furniture system called String.
A modular system with a light design.
Designed for Bonnier n 1949 as part of a contest.
Nisse and Kajsa are seen as icons of Scandinavian Modern design.
Björn Dahlström
Born in Stockholm and known for his industrial design.
He designed a variety of product. ranging from furniture and carpets to toys and bicycles.
He won several prices one of them being the Torsten & Wanja Söderberg design price.
His customers are well-known furniture manufacturers such as Iittala, CBI Magis, Atlas Copco, Marimekko and Nikari.
His designs are also for display in several museums.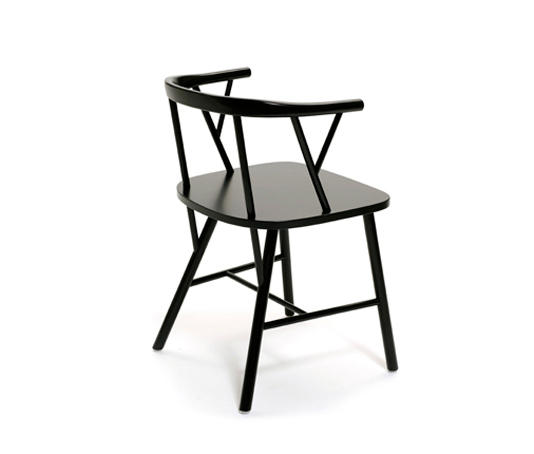 GRETA MAGNUSSON-GROSSMAN (1906 – 1999)
An important designer and architect, born in Helsingborg she moved with her family to Los Angeles in 1940.
In Los Angeles she started her own studio where she designed for several celebrities like Greta Garbo and Ingmar Bergman.
Her main influences were European Modernists and the Bauhaus.